media_content.tooltip.skipped
"Do You Remember" Tours: Austria's Most Memorable Hikes
There are those "do you remember" tours. They are hikes that still bring a smile to your face years later. Author Claudia Steiner remembers an unforgettable tour to the top of the Mondspitze in Brandnertal in Vorarlberg. Plus: Austria's most memorable hikes.
Dawn is breaking. Slowly we begin to see the outlines of pine trees, mountain huts and jagged rocks. The valley is hiding beneath a blanket of fluffy clouds. The night blue sky is filling with patches of light. It is completely silent apart from the sound of our footsteps and breath – although a rustling can be heard from the thicket every now and then. We stumble upon a group of chamois. The animals look up in surprise, examine us briefly and then disappear into the pine fields.
360-Degree View of Mighty Summits
media_content.tooltip.skipped
Memorable Mondspitze Mountain
We set off in the middle of the night with headlamps, although we wouldn't have found the narrow trail through the forest and across the pastures up to the summit without our mountain guide in the dark. It is an 800 m (2,600 ft) ascent to the top of Mondspitze mountain (whose name literally translates to "moon peak") in Brandnertal, Vorarlberg. My two children can't quite believe it when we arrive at 1,967 m (6,500 ft), sweaty and out of breath. Not because it was such an incredible achievement to get up so early (even though it really was!) or to walk uphill for two and a half hours, but because the morning is so unbelievably beautiful from the summit. The sky turns yellow, then orange and red. We have a 360-degree view of mighty summits in Switzerland, Liechtenstein, and Austria.
The mountains belong to us alone. The valley still lies in a deep sleep.
media_content.tooltip.skipped
Why Happy Memories Are So Important
Experiences like this remain with you forever. Danish researchers found that happy memories evoke positive emotions. Even long after the experience, you feel better when recalling the happy memories of it. We went on the tour to the top of the Mondspitze three years ago, but still remember those first warming rays of the sun on that cold morning, the sheer space and silence every time we see a sunrise. "Do you remember the chamois / deer / marmots / that badger..." my children will then say. We saw all of these animals on our way to the summit. The memory of this hike still brings a smile to our faces. 
media_content.tooltip.skipped
My Most Memorable Childhood Hike: Dachstein Mountain
I went on one of those "do you remember" tours with my own parents when I was young. More than 40 years ago they took my sister and me to the Dachstein Mountains. It was a long walk to the Schilcherhaus on the Gjaidalm I thought as a child – far too long. "What a wretched path", I complained nonstop and envied my younger sister, who was allowed to sit in the carrier. Just the odd pretty cow on the pastures and the prospect of a Kaiserschmarrn at the hut were able to lift my mood. In the meantime, I am glad my parents chose to ignore my complaints and took us to the mountains on many more occasions – without which I would have missed out on so many memories.
media_content.tooltip.skipped

media_content.tooltip.skipped
Austria's Most Memorable Hikes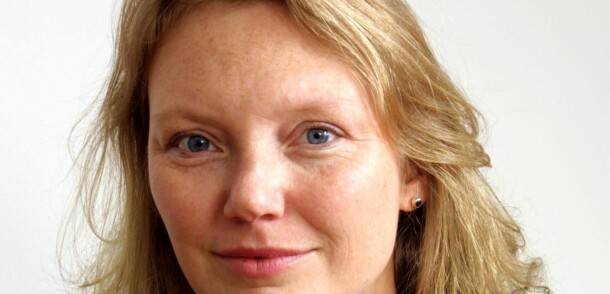 _
media_content.tooltip.skipped
Claudia Steiner
Claudia Steiner is a freelance journalist. She grew up in Munich, and after living in Bamberg, Cologne, Düsseldorf, Hamburg, and Istanbul, she returned to Munich - not least because of its close proximity to the mountains.